June 23 2004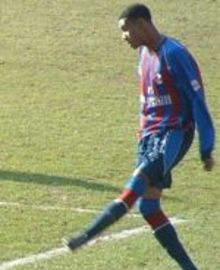 Julian Gray said Steve Bruce was the main reason he signed for Birmingham City.
Gray played for Bruce while he was boss of Crystal Palace in 2001 and said he couldn't wait to meet up with him again.
"The time I spent working under Steve at Palace was a big factor in me deciding to join Birmingham," said Gray.
"I built up a good working relationship with Steve. I like the way that he deals with everyone individually and gets to know you as a person.
"I have spoken to both Clinton and Mikael since they have been there and they have told me what a good club it is.
"They said that it was a great bunch of lads there and how much they were enjoying it and obviously that is a good thing to hear."
The 24-year-old winger is now looking forward to playing for Bruce and Birmingham in the Premiership.
"This is what its all about - testing youself at the highest level," he added. "Obviously I feel that this is the stage of my career that I need to be at now.
"I have got belief in my own ability that I am good enough to play in the Premiership. I need to show now and produce some consistent performances on the pitch."
---