Palace draw United
October 27 2004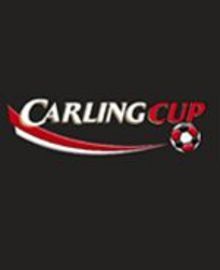 Palace have drawn Manchester United away in the fourth round of the Carling Cup.
The tie will be played on either the 9th or 10th November 2004.
Burnley v Tottenham
Nottm For v Fulham
Newcastle v Chelsea
Liverpool v Middlesbrough
Watford v Southampton
Man Utd v Crystal Palace
Arsenal v Everton
Cardiff v Portsmouth
---
Post this story to:
Palace Talk Forum Latest
drinking before brentford? at 1.06am by Red-Blue-Yellow
Palace bottom of the league! at 12.19am by sunnygfrancis
Jeff Bourne RIP at 12.02am by whatton
Hangeland to Palace Official at 11.37pm by black eagle.
Let's Get This Clear(Straw Poll). at 11.37pm by rikz