Stick it!
February 6 2008
Remember the old Crystal Palace cards and stickers you collected as a kid? We take a trip down Memory Lane and kick off a new feature with the stars of 1970/71.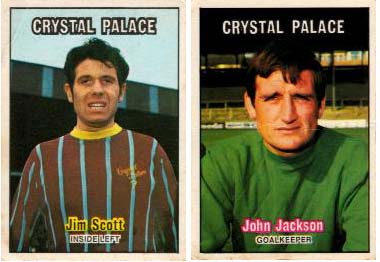 Jim Scott joined Palace from Newcastle in 1969 after scoring their first-ever European goal and the right winger enjoyed a successful time with Palace where he finished his career.
John Jackson made his debut in 1964 and was a virtual ever present between the posts for 10 seasons and is regarded as one of the finest goalkeepers to have worn the shirt.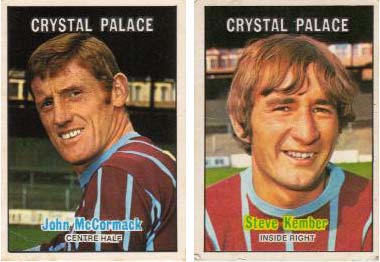 John McCormick was a giant Scottish centre-back who joined in 1966 and his rock-solid displays contributed in Palace's four-year stay in the top division form 1969-1973.
Steve Kember signed for his boyhood team after coming through the ranks and helped Palace win promotion to the top flight in 1969. After spells at Chelsea and Leciester, the midfielder returned to Selhurst Park for two years in 1978.
---
Post this story to:
Palace Talk Forum Latest
New Croydon Advertiser website at 5.46am by Helmet46
Watching palace in Hong Kong at 5.41am by hkeagle
Watching the final in Auckland! at 5.38am by Palace Pat
Watching in Japan at 5.26am by Farawayeagle
Watching in Japan at 5.03am by cpfcwiltshire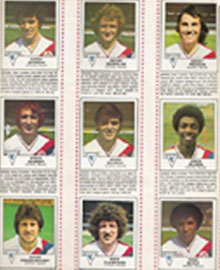 Stick it!
Latest Headlines