May 30 2012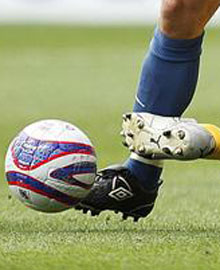 Chelsea winning the Champions League may not be as bad as Robert Seltzer first thought, or is he just looking for the silver lining...
The dust has now settled on what, letís be honest, was a great achievement for Chelsea in winning the Champions League.
However there is no detracting from the fact that they did it tough, beat some good teams and won.
But itís now time to look at this with my Blue and Red coloured glasses on. I believe that it could have a positive impact on Palace.
Now hear me out. I fully acknowledge we are not the most fashionable team to support. There are a lot of London clubs out there and now one of them are the champions of Europe. A lot of younger football fans would have watched the game and yes, Chelsea may see their shirt sales increase because of it.
Of course in an ideal world, everyone in Croydon and the surrounding areas would be donning the Blue and Red but we all know that will never happen. What may happen though is that more people will want to go and see live football.
Getting a ticket for a Premier League game is pretty much impossible (unless you support Wigan). They sell out and the ones that donít you have to cough up half your wages to go and see. People donít want to travel miles to spend loads of money and this is where it can benefit Palace.
We are a good family club, in a residential area. It isnít really that difficult to get to Selhurst, the tickets are not stupidly priced, and the atmosphere is good. There isnít any trouble and parents wonít have any qualms in allowing their kids to go there on a Saturday afternoon.
People will have the opportunity to see second-tier football at affordable prices. Instead of paying the big bucks to go to the Premier League grounds that lack the atmosphere and hurt the bank balance, they will see coming to the Eagles as a viable alternative. They will still be getting their live football fix.
As mentioned many a time, our Academy is top notch. The players coming out of it are highly exciting and mostly local. The buzz that Nathaniel Clyne and Wilfried Zaha have stirred up in the national press has put Palace on the map for a few people.
If they want to go and watch football, why wouldnít they take advantage of seeing such players before they get snapped up (if they do) by a club that they will have no chance of being able to see live
With the European Championships around the corner and English domestic football flying high, I think now is a great time to try and attract these fans.
Some more money on the gate will always be welcomed and you never know, they may even start to enjoy it enough to buy a shirt, and South London will be Blue and Red again.
---