June 25 2012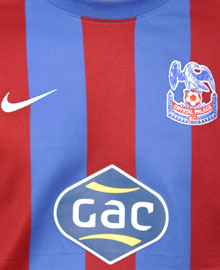 With two confirmed defensive signings already in the bag, the start of this transfer window has been the busiest that Robert Seltzer can remember for a long time.
Ex-Portsmouth defender Joel Ward is very promising as he is young, talented and was highly sought-after - him choosing Palace is a very encouraging sign.
As is the season-long loan signing of Aaron Martin from Southampton. A young centre-back that Saints fans really rate as having a future.
Palace have a bit of a history at picking up young defenders that go on and do well, Ashley Cole and Matthew Upson are two that spring to mind, hopefully we can add Martin to that list.
In the striking department a number of names have been thrown up, two of them we have been heavily linked with being Aaron Wilbraham and David Connolly.
I understand that these names are not the stellar names that will get us fans excited, but letís look at the bigger picture. Both are experienced and in Connollyís case have a pretty decent goal scoring record.
There are a lot of young, exciting strikers at the club. They are mostly untried and raw at this level. To have a couple of older heads train with them, show them how to move defenders around and recognise the moves that they are making, is a trait that is as valuable as being a good shot stopper if you are a goal keeper.
With the youngsters we have at the club, some older heads up front to help them progress would be superb. Players like Wilfried Zaha, Kwesi Appiah and Antonio Pedroza can only benefit by having these intelligent players around them. Being two steps ahead of other players and being able to attract defenders attention away so that the other players can thrive.
At the moment, all this is speculation but I would not be averse to seeing either or even both of these players come in this transfer window.
Dougie Freedman knows how to nurture players through, I donít think that he will sign anyone that will hinder the progress of our exciting youngsters but he also knows that they need someone to help them along. So before you get all downbeat about these rumours and names as they are at the moment think big, think Palace.
---