July 3 2012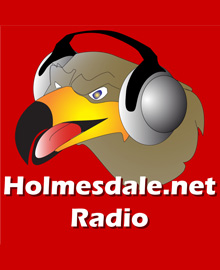 In something of a whirl we've recorded our last podcast release before pre-season.
We covered:
* Euro2012 - The final and the tournament as a whole.
* The Olympic Squad - We discuss the obvious exclusions and our frustration at the type of player being picked.
* Palace - We talk about all the transfers, confirmed and rumoured and enjoy a rant on Academy Categorisation.
* In fitting with our new combative style, Albert manages to offend an entire country and the whole team rounds on Jel for his suggestion of the striker he would like to see!
The Team:
Chris
Albert
Nick
Jel
Mark
We're going back to our summer break now and we will return with a live show on August 1st as we bring you full commentary from Palace vs Cray Wanderers. Which will undoubtedly be interesting at the very least!
We've given away over £87 in our Euro2012 tournament comp to worthy winner Stuart Trathen and we've also give Chris Nye an adult membership for the coming season in our twitter competition.
We're currently running a competition for our facebook "likes" where a prize will be given to a random person who "likes" the page as soon as we reach 500. So get on it - www.facebook.com/holradio.
Keep your eyes peeled for further announcements.
Here are the links:
Our Page: www.holradio.net
Itunes: www.holradio.net/itunes
Direct download link: http://bit.ly/LNHlSc
---