August 12 2012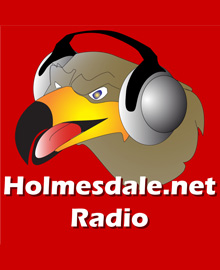 The Holmesdale Radio show is live tonight at 8pm.
We'll look back at the Reading game- where the topics will of course include the trialists we have seen and the gaps in the team we feel there are.
We will look ahead to both the cup game at Exeter and the league opener against Watford.
We're also giving away free Charlton tickets, so tune in at 20:00 to find out how you can win.
You can tune in on Sunday by heading to http://www.holradio.net and launching the player from the banner at the top.
Most importantly, we want to hear from you.
If you have anything you want to discuss or some reactions to the current state of play, email radio@holmesdale.net or call 0203 4755 999 and use option 2 to leave us a voicemail.
You can also post in the topic on the messageboard if you like and we will pick up opinion and discussion if it is there.
That voicemail option should be pretty good for post-match ranting, so feel free!
We've worked hard over the summer to respond the survey feedback we had, so do listen in. If you can't listen live there will be a podcast too as some point!
Hit play to listen to the show in broadcast hours, show highlights will be played for the rest of the week.
If it is unavailable, then try: radio.holmesdale.net
Or the Holmesdale Radio page where you can also download episodes.
Contact Us
Email: radio@holmesdale.net
Phone: 0203 4755 999
Twitter: Include #holradio with your message
Subscribe to the podcast via iTunes
---