August 19 2012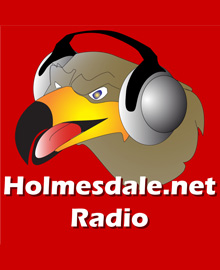 The Holmesdale Radio show is live tonight at 8pm, discussing Palace's last two matches.
We want to hear your thoughts on the Watford result right now - So why not release a bit of anger by calling us and leaving us a voicemail for the show.
0203 4755 999
(Press two when prompted to leave a voicemail)
We're also giving away free Charlton tickets, so tune in at 20:00 to find out how you can win.
You can tune in by heading to http://www.holradio.net and launching the player from the banner at the top.
You can also post in the topic on the messageboard if you like and we will pick up opinion and discussion if it is there.
Hit play to listen to the show in broadcast hours, show highlights will be played for the rest of the week.
If it is unavailable, then try: radio.holmesdale.net
Or the Holmesdale Radio page where you can also download episodes.
Contact Us
Email: radio@holmesdale.net
Phone: 0203 4755 999
Twitter: Include #holradio with your message
Subscribe to the podcast via iTunes
---