September 2 2012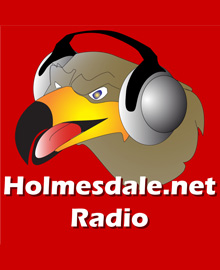 The Holmesdale Radio show is live online from 8pm to 9pm every Sunday.
Join us on HOL Radio tonight, at 8pm, as we bring you all the news, reaction and discussion from the last 7 days, including full reaction to yesterday's first league win.
We want to hear your thoughts on all things Palace - and one of the ways you can do so is to leave us a voicemail for the show.
0203 4755 999
(Press two when prompted to leave a voicemail)
We're also giving away a pair of Charlton tickets, so tune in at 8pm to find out how you can win.
Tonight your hosts will be Chris Hambling, Albert Kerly and Mark Ross - with Aaron Mitchell in our Communication Hub
You can tune in by heading to www.holradio.net and launching the player from the banner at the top.
Hit play to listen to the show in broadcast hours, show highlights will be played for the rest of the week.
If it is unavailable, then try: radio.holmesdale.net
Or the Holmesdale Radio page where you can also download episodes.
Contact Us
Email: radio@holmesdale.net
Phone: 0203 4755 999
Twitter: Include @holradio with your message
Subscribe to the podcast via iTunes
---