September 2 2012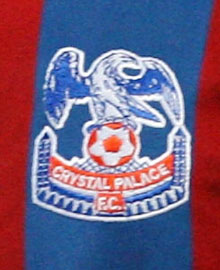 A brace from Glenn Murray at Selhurst saw the Eagles gain their first league points. Jamesey reports.
I don't think many Palace supporters were overly optimistic for our second home league game (Sept 1) of the season. Four losses on the spin (including an emphatic defeat in the league cup by a lower division club) were not the stuff to get too excited about.
Our opponents, Sheffield Wednesday, were unbeaten in three games and, if table positions mean anything at this stage of the season, were lying second.
Our opening game against Watford (Aug 18), with a new-look team, was a lacklustre affair and even when it seemed as though we had secured a win, we gave two goals away in the dying embers of the game and lost the match 2-3.
Manager Dougie Freedman had been busy doing deals and a new, new-look Palace team took to the field including some intriguing and exotic names like Yannick Bolasie, Darcy Blake, Andre Moritz, and less exotic names like Damien Delaney and David Goodwillie (sub).
Right from the start this team of strangers looked as though they had been together for ages. And even after Glenn Murray banged in our first goal after less than a minute, they looked hungry for more goals. The thought of sitting on a one goal lead for 89 minutes obviously just wasn't on the agenda.
Of course, it wasn't all plain sailing and the Owls often looked threatening. Their equaliser came from a set-piece and I admit I started to think, oh no, here we go again.
A big talking point in the game was of course the penalty farrago.
Late in the second half, the referee awarded a penalty for what appeared to be a trip on Glenn Murray in the box. It didn't look like a penalty from where I was sitting in the Arfur but, hey, you don't look a gift horse in the mouth.
The ref then walked over to the linesman (although he was far nearer the incident himself) surrounded by a clutch of gesticulating, arm-waving, pushing and shoving Wednesday players, orchestrated by keeper Chris Kirkland.
The bozo in the black then changed his mind, and after all sorts of kerfuffle and handbag waving from the players, the penalty mysteriously became a free kick for the Owls.
The two main points that emerge for me over the whole farce is that if an official is doubtful over a penalty kick award, he should consult his assistant first and then say yea or nay. And if a player (Kirkland) appears to intimidate and physically threaten an official he should be sent off without further ado.
However, justice prevailed and Glenn Murray scored his second in the 83rd minute to grab all the points for the Palace.
I have had an intense dislike for Owls manager Dave Jones since he was Cardiff boss. A few seasons ago, he managed to get Claude Davis banned for three games over an alleged foul incident at Selhurst. During the game he had to be physically restrained from attacking Claude in a touchline contretemps.
If Jones had succeeded he would have spent an exceptionally long time in intensive care but regrettably Claude would probably have ended up in Wandsworth nick for GBH.
The latest piece of nonsense Jones came out with was that the penalty incident was unfair to his team and that the ref turned the whole game. A penalty against you becomes a free kick for you and it's unfair. Oh dear, that I do not get.
In his programme notes, Dougie Freedman thanks supporters saying: "I think the support over this small run of defeats has been nothing short of fantastic." He obviously doesn't read the HOL message boards and I can't say I blame him.
---
Email Jamesey with your comments to jevans3704@aol.com
In Depth Jamesey's Veteran View Index
---

Talk about this story on the message board

Like this? 5 people like this.
---