October 7 2012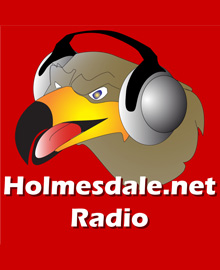 The Holmesdale Radio show is live online from 8pm to 9pm every Sunday.
Firstly we talk about a good performance and better result against a strong Wolves side widely tipped to be there, or thereabouts come the end of the season.
We'll then go on to talk about yesterday's game against Burnley. Including the attendance and also how despite giving teams a head start, we always seem more than capable of catching them, with everybody (fans and players) seemingly confident we can do it.
We'll also have our usual features like news in brief and the contact hub and we'll also reveal who our ex-player special guest is for next week, whom will be looking at the season so far and how long we can expect it to go on for.
You can tune in by heading to www.holradio.net and launching the player from the banner at the top.
Hit play to listen to the show in broadcast hours, show highlights will be played for the rest of the week.
If it is unavailable, then try: radio.holmesdale.net
Or the Holmesdale Radio page where you can also download episodes.
Contact Us
Email: radio@holmesdale.net
Phone: 0203 4755 999
Twitter: Include @holradio with your message
Subscribe to the podcast via iTunes
---