October 28 2012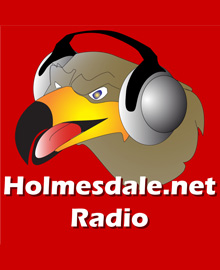 The Holmesdale Radio show is live online from 8pm to 9pm every Sunday.
Following a late conceded goal against Barnsley to only give us a draw, Palace went on another away trip up to top of the table Leicester with no manager and no win in two.
We of course got four points from the 6 and we'll be talking about both matches in great detail as ever whilst also looking ahead to the home match against Blackburn next Saturday.
We'll also talk about potential new managers and would like your input as to who it should be.
You can now listen on your mobile! Head to our new look blog to find out more.
You can tune in by heading to www.holradio.net and launching the player from the banner at the top.
Hit play to listen to the show in broadcast hours, show highlights will be played for the rest of the week.
If it is unavailable, then try: radio.holmesdale.net
Or the Holmesdale Radio page where you can also download episodes.
Contact Us
Email: radio@holmesdale.net
Phone: 0203 4755 999
Twitter: Include @holradio with your message
Subscribe to the podcast via iTunes
---