February 17 2013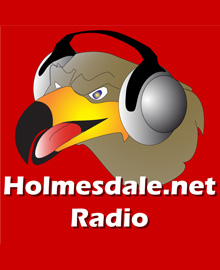 Tune in to the Holmesdale Radio show every Sunday from 8pm.
Tonight we take a look back at the game against Middlesbrough and look ahead to Brizzle and Sheffield Wednesday. Chris, Mark, Nick, Barney and Alex your hosts.
You can tune in by heading to www.holradio.net and launching the player from the banner at the top.
Hit play to listen to the show in broadcast hours, show highlights will be played for the rest of the week.
If it is unavailable, then try: radio.holmesdale.net
Listen on your mobile using the TuneIn Radio app for iPhone or Android and search for Holmesdale Radio.
Or the Holmesdale Radio page where you can also download episodes.
Contact Us
Email: radio@holmesdale.net
Phone: 0203 4755 999
Twitter: Include @holradio with your message