January 11 2019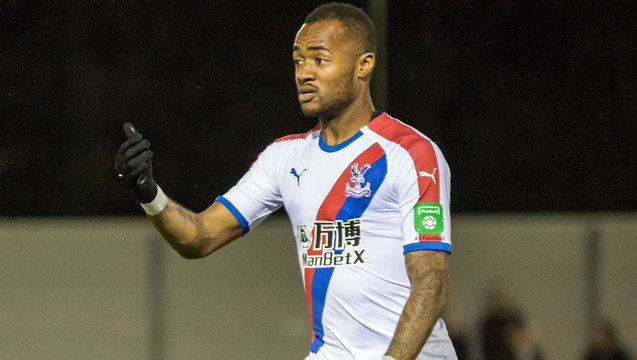 Crystal Palace's match against Watford on Saturday will feature intriguing battles all over the pitch, writes Hunter Young.
The Hornets of Watford travel to South London in the midst of a solid, yet inconsistent season and are currently sitting in eighth place. The Eagles were defeated in the reverse fixture – falling to a 2-1 defeat in August – and will fancy some payback in the form of three points.
Craig Cathcart has become a key player for Watford – missing only one game – and by starting against Palace, he will have tripled his appearance total from last season. Cathcart is a strong player and has the most clearances, but can be taken advantage of by faster attackers.
It took four months, but Jordan Ayew is finally delivering the goals that the club were expecting when they brought him in on loan from Swansea. The late winner against Grimsby Town coupled with the opening, but also late, goal against Wolves has produced a happy new year for the striker. Ayew will look to extend his goalscoring run this weekend against a tough, but not impenetrable, Watford defence.
Troy Deeney is currently enjoying a bounce-back season in the Watford colours after disappointing last term. Deeney's return of five goals last season was his first single-digit tally since his first campaign for Watford in 2010/11. Including the FA Cup, the front man has scored four goals in the last five games, bringing his season total to five, matching last year's and placing him second in the team.
Palace's defensive record has been impressive with the centre-back pairing of James Tomkins and Mamadou Sakho key to this resilience. Sakho has appeared in every league match and provides an imposing physical challenge for any forward. The added ability of Sakho to kick-start the attack with his penetrating passes to the midfield makes him incredibly valuable.
Argentine left-midfielder Roberto Pereyra is best labeled as a threat. Not only does the wide man lead the team in goals scored, but in shots as well. Pereyra is a crafty playmaker with the ball at his feet and has the skill to make opposing defenders look foolish but he will encounter a tough test in the form of Palace right-back Aaron Wan-Bissaka.
If one were to make a team of the season to this point across the Premier League, it would be very difficult to keep out Wan-Bissaka. The Academy product has risen to every challenge with few mistakes and seems to improve every week. If the young Englishman plays up to the lofty standard he has set, he should have no problem limiting the influence of Pereyra upon the game.
---
Email Hunter with your feedback to hjyoung44@outlook.com