The Allen 'goal' that never was
August 16 2009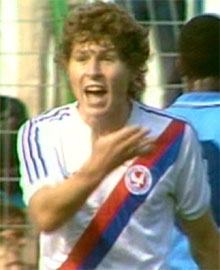 Crystal Palace had another 'goal' ruled out when it hit the inside stanchion of the net - Clive Allen's free-kick at Coventry in 1980.
---
Post this story to:
Palace Talk Forum Latest
Crystal Palace News In The Last 24 Hours at 7.50am by CPFCDAN
Who would have believed it? at 7.48am by seeweedhater
How much is it worth. at 7.46am by Kermit8
Next season at 7.43am by SloveniaDave
Will we keep Pulis? at 7.40am by black eagle.