May 6 2012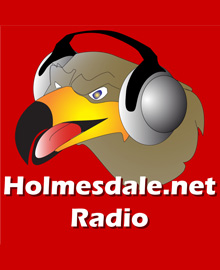 The Holmesdale Radio show is live online from 8pm to 9pm every Sunday - download the podcast.
Music from 7.30pm and chat from 8pm. We fill the gap between last week's final review show and next week's end of season show with a show we recorded at yesterday's fantastic Selhurst 6-a-side event.
There's a few updates from during the tournament itself as we chart our realisation that we weren't going to win!
We end with a round-table discussion, recorded in "Speroni's" on both the tournament and the Palace season as a whole.
We then offer a little teaser as to what we have lined up to sign off the season at HOL Radio. It's going to be a superb last show, I can promise you that!
It will be a quick show, probably no more than about 40 minutes, but if you have anything to say to us Chris will be monitoring the usual communication channels and if need be will pop on the mic live at the end to read some out!
With: Chris Hambling, Mark Ross, Albert Kerly, Aaron Mitchell, Ben Nagle, Furhad Zaidi, Ross Phillips, Nick Gusset.
Hit play to listen to the show in broadcast hours, show highlights will be played for the rest of the week.
If it is unavailable, then try: radio.holmesdale.net
Or the Holmesdale Radio page where you can also download episodes.
Contact Us
Email: radio@holmesdale.net
Phone: 0208 123 1646
Text: 'TXT Eagles + SHORT MSG' too 81696 (It's important texts are kept short, long messages get cut off by the software)
Twitter: Include #holradio with your message
Subscribe to the podcast via iTunes
---