September 18 2000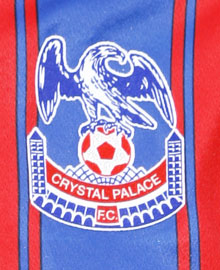 Spurs goalkeeper Ian Walker is still being linked with Crystal Palace. The keeper who lost his place between the sticks at White Hart Lane to Neil Sullivan has asked his club to be allowed to leave.
If Walker was to sign for Palace he would be the second goalkeeper to be signed this season and the fifth on the payroll at Selhurst Park. Besides the newly signed Aleksandrs Kolinko and on loan Stuart Taylor, who extended his loan deal until the end of this year, Palace have Fraser Digby and Matt Gregg who both have first team experience. Either one of these two last keepers will have to leave if Walker would find his way to South London.
Other news is that Alan Smith has been told that he is not alowed to play Staurt Taylor on Tuesday when his side meets Burnley in the Worthington Cup. Taylor's club Arsenal don't want him cup-tied. Matt Gregg will replace him at Turf Moor.
Smith might be allowed to play Paul Kitson against Burnley. Kitson recently joined the Eagles on loan from West Ham United.