October 7 2002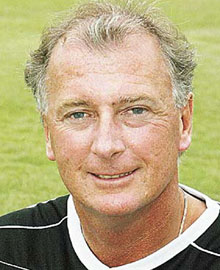 Trevor Francis gave credit to Dele Adebola for his performance and goal in Palace's 1-1 draw up at Stoke on Saturday.
He said: He was the pick of our forwards this afternoon and showed great physical presence.
"His finish was clinical having struck it well with speed and precision.
"He has done well to regain his confidence which his game needs and having been out of the game for 12 months he deserves much credit for fighting his way back to league football.
"I know he is a player who is not to everyone's taste but today with the wind swirling not condusive to good football we needed a player like him who was going to give you that something different."