February 12 2003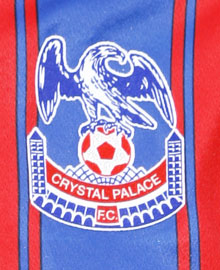 Trevor Francis has backed Cedric Berthelin as the club's number one goalkeeper, after ALEX KOLINKO was fined two weeks' wages for refusing to play against Leicester City.
KOLINKO will be between the sticks for his home country Latvia this afternoon when they take on Lithuania in a friendly. After that match KOLINKO will return to Palace but will have to settle for a place on the bench.
Francis told Joseph O'Shea of the Croydon Guardian: "ALEX was fined two weeks' wages. There is talk of him appealing against the fine, but it's a dispute between ALEX, his agent and the football club.
"At the moment ALEX has relinquished his position and given the opportunity for Cedric to come in. Cedric has taken his chance very well, so there's no thoughts in my mind about leaving him out. ALEX can only get the jersey back if there is a loss of form or injury to Cedric."
He added: "We knew that we were signing a reasonably good keeper because Luton liked him very much.
"He is a great trainer who works very hard and I think he has done very well for us."