July 21 2003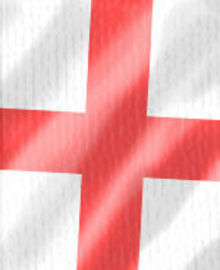 England Under 19s, featuring WAYNE ROUTLEDGE, were knocked out of the UEFA European Under-19 Championship last night, losing to the Czech Republic 3-0.
England only needed one more point to secure a place in the semi final stage, but had no answer to three second-half goals from Lukas Nachtman, Josef Brodský and Pavel Širanec.
England managed to hold their opponents to a goalless first half, although both teams had put the ball into each other's net - both times ruled offside.
England were missing Middlesbrough's Andrew Davies in the heart of the defence (injured), and this showed when Lukas Nachtman managed to steer the ball into an empty net after Volesak's free kick.
Brodský doubled the Czech's lead from a half volley, and Širanec sealed the victory with a low shot that beat Manchester United's young keeper Luke Steele.
The result means that WAYNE ROUTLEDGE will be able to return to England to comence training with the rest of the Palace squad.