August 15 2000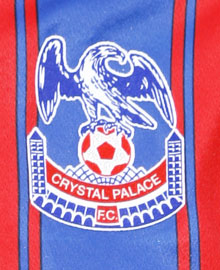 Crystal Palace midfielder Craig Foster's career in England appears to be over after his appeal for a new work permit was turned down.
The Australian international was informed in June that his permit
would not be extended because he has not played enough international matches in the last two seasons.
The club appealed but the Department of Employment Education have confirmed the 31-year-old former Portsmouth midfielder cannot play football in this country.
Foster signed a lucrative deal worth around £5,000-a-week during
Terry Venables' period as Palace boss but that deal, which still
had two years to run, will now be scrapped.
New Palace chairman Simon Jordan shed no tears over losing Foster's services.
He said: "We represented our player at the appeal and answered the questions honestly, but I cannot be too upset about losing a very highly-paid player, who has not really been involved with the club since I have taken over.
"We have sympathy for Craig but I have to say I have never met him and he has had a lot of trouble with injuries."
Foster remained in Australia awaiting news of the appeal and may now try and take his case to the PFA.