August 23 2004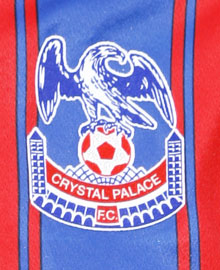 Palace have reportedly made an enquiry for Inter Milan stars Kily Gonzalez and Gonzalo Sorondo.
Gonzalez has been at the Olympic Games, in Athens, representing Argentina and has made 21 Serie A appearances for Inter.
Reports are suggesting that Iain Dowie is prepared to pay £6 million for the pair. An Inter spokesman confirmed there had been contact.
"There has been telephone contact with Crystal Palace over Gonzalez and Sorondo," he said.
"We expect there to be more contact after we have played our Champions League qualifying match on Tuesday."
Palace might however face competition from Spanish outfit Espanyol, who have also been tracking the player.
Gonzalez said: "I have heard some rumours about Espanyol. I heard it seems that they are interested in me but at the moment I belong to Inter. But my situation at Inter is difficult so it would be a good chance to play at Espanyol but I will have to wait.
"I was in Spain for eight years so I feel as if it is my second home. If I don't have the chance to stay in Italy when I return, of course I would like very much to return to Spain.
"Having the chance to play for Espanyol is important because it's a team that is looking at the possibility of playing the Uefa Cup and the club is in a very important city like Barcelona.
"I have many friends at that club so everything is positive. I am going to wait and see what happens in the future. I can't say anything more at the moment because I am under contract with Inter."