September 16 2004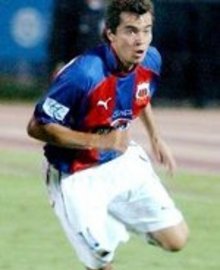 The Ecuadorian Football Federation has suspended Ivan Kaviedes for one game and fined him $ 2,000.
Kaviedes, a football god in his home country, was sent home from Ecuador's World Cup squad to face Uruguay in Montevideo after going AWOL last month.
He was initially suspended for 12 games but after an investigation, it has been shortened to just one match with a fine.
EFF president Luis Chiriboga said: "This is a general decision, it's a rule that we have and if another player does the same thing that Kaviedes did he will receive the same sanction.
"Maybe $ 2,000 is too much for a player and not so much for another one."