January 11 2005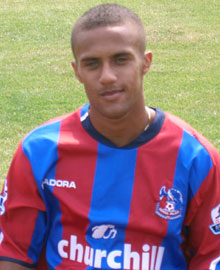 WAYNE ROUTLEDGE has turned down a five-year deal with Crystal Palace.
The 20-year-old winger rejected a bumper £12,000 a week contract offered by Palace and is set to leave Selhurst Park.
Tottenham tabled a £3m bid in August and are favourites to land the youngster - a product of the Eagles Academy.
ROUTLEDGE's current contract ends in the summer and if he leaves then, Palace will only get a nominal fee as he is under 24.
Iain Dowie said: "WAYNE's indicated to me that it's not going to be a positive response to his contract, which is very disappointing. He's indicated that it's time to move on, he feels he needs a fresh challenge.
"It was a very sizeable offer for a 19-year-old kid. It's disappointing that we've spent that much money developing the club and WAYNE doesn't feel he wants to continue his development at this club. It's disappointing for me as much as anyone."
Dowie added: "I feel he's still got a long way to go in his development and I'd like it to be here, but it's his career not mine.
"We all make decisions, he's got to do what he thinks is right. If that's the decision he feels is right, he's got to make his bed and lie in it. That's not a criticism, that's what we all do.
"I hope to change his mind, whether he will or not is another matter, the contract offer is there."