January 30 2006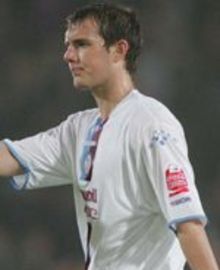 Ben Watson, TOM SOARES and Gary Borrowdale have been selected for the Football League's 33-man squad for a special match with the Italian League.
The squad will be cut down to 16 in the run-up to the game which will incorporate the best youngsters from the Football League against those from Italy's Serie B.
It takes place at Hull City's Kingston Communications Stadium on February 21 (7.45pm).
Boss Peter Taylor said: "It'll be a great opportunity for the players involved to come and play at a terrific stadium against European opposition and should be a good night.
"I don't get to see every player so I've looked at the situation and spoken to certain managers.
"The squad I've selected is a big one but it needs to be as the game is a while away and you have to allow for things like injuries. But I'm sure the 16 players who make up the squad on the night will form a strong, competitive side."