July 13 2007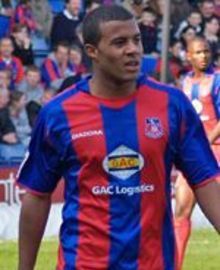 Crystal Palace's TOM SOARES has vowed to work his socks off to make up for last season's disappointing campaign.
The 21-year-old midfielder started the season well but struggled to make an impact in the latter stages.
SOARES said: "I'm determined to get my head down and work hard here, because I was disappointed with last season. I know I could've played much better at times.
"Sometimes that's just the way it goes in football: you have one good season, then can't keep it up the next. But hopefully I can put it right this year."