April 29 2001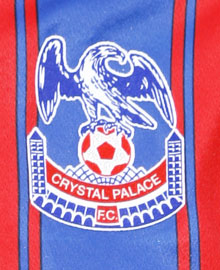 Alan Smith and his assistant Ray Houghton have been sacked by Crystal Palace Chairman Simon Jordan today following another defeat on Saturday. The Eagles had run of just two wins in sixteen matches and are staring relegation in the face with only two matches left.
The news that Smith, who was appointed by Simon Jordan in August, was fired was reported by the official Crystal Palace website.
Jordan, was disappointed to have to make this decision after the defeat against Wolves on Saturday, said: "It has been a difficult decision because through all the disappointment there has been some very positive strides forward made within the structure of this football club since I took over in July.
"It should not be forgotten that we had an excellent cup run which saw victories recorded against quality Premiership sides.
"I thank Alan and Ray for their effort throughout the season and we all wish them the best of luck in the future."
The man in charge for the final two games of the season will be Chief Scout Steve Kember. He faces the tough task to save The Eagles from relegation to Division Two.