July 16 2009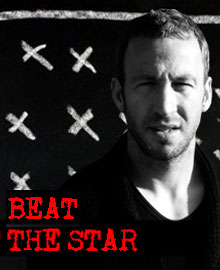 Crystal Palace skipper SHAUN DERRY is feeling confident ahead of the Fantasy Football League competititon.
Speaking from his hotel room in Baltimore he told cpfc.co.uk that the supporters should not expect an easy contest:
"When the club phoned me up and asked me to pick a team I thought it was a great idea. I have always enjoyed these fantasy football games and to have the chance to take on the supporters will be fun.
"But the team I have picked is a good team. I have spent well and there are points throughout the side. I am not going to take any prisoners this season and the winner will have to earn his shirt."
Asked whether he is worred about any stick he might get in the forums, he told us that he is well prepared for any banter that might come his way.
"I know I will probably get some banter from the supporters about my team, but that is all part and parcel of the game and will make it a lot more enjoyable. But I know how to give as good as I get, so it should make for an interesting game."
Registration for the Crystal Palace Fantasy Football Game with Texaco Fantasy Football opens on Monday 20th July.
To access the Crystal Palace league you will need a special league code that will be made available at 9:00 am on Friday 7th August 2009 . This will give you plenty of tinkering time to put together your Fantasy team!
The winner will receive a signed Crystal Palace first team shirt presented to them by none other than SHAUN himself, so good luck!
Stay tuned to www.cpfc.co.uk for further details and league updates throughout the season.