May 15 2010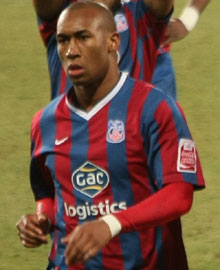 Crystal Palace trio Calvin Andrew, Kieron Cadogan and Kieran Djilali have been offered new contracts for next season.
19-year-old Djilali spent 13 games on loan at Crawley and Chesterfield during the 2009/10 season, but also played in 11 games for the Eagles.
Cadogan has only featured in Palace's first team four times since he signed from a trainee in 2008. He spent 3 games on loan at Burton Albion last season but Palace still believe he has what it takes to become an established Championship player.
Andrew played in 32 games for the Eagles in the last campaign, but despite only getting 2 goals in the process he has often won over the fans with his hardworking ethic.
The club have also confirmed the departures of James Comley, Matthew Wright, Hakeem Adelakun and Michael Abnett.