July 4 2011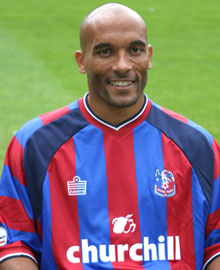 CURTIS FLEMING has returned to Crystal Palace as development coach.
FLEMING played alongside Freedman at Selhurst Park where he made 49 appearances between 2001 and 2004.
The 42-year-old completes Freedman's backroom staff after linking up with Lennie Lawrence and another ex-team mate in Tony Popovic.
Freedman appointed former Republic of Ireland international FLEMING after the recent departure of Dean Austin who was brought to the club by former boss George Burley last summer.
FLEMING's role will be overseeing players from the Academy and assisting their progress to the Eagles first team.
Palace co-chairman Steve Parish said: "It's so important that the person doing that development job has the right attitude towards the manager and the players.
"What's required in that job is really crucial as a support role, because the morale of the club is often about the players that aren't playing.
"Keeping them fired up, motivated and ready to come in when an injury presents itself or a dip in form; as well as bringing the young players on."