November 8 2016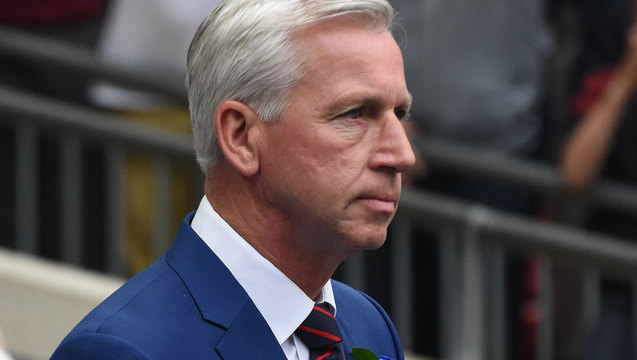 Crystal Palace manager Alan Pardew has made the startling claim that "clean sheets have never been top of my priority".
Palace crashed to a fourth successive defeat on Saturday after a 3-2 reverse at Burnley and have now shipped 10 goals from the last three matches.
Their last shut-out came back in April in a stalemate with Everton, and despite Pardew beefing up his defence with the signings of goalkeeper Steve Mandanda and centre half James Tomkins in the close season, they continue to leak goals.
Many Palace fans fear Pardew's so-called entertaining, yet irresponsible, brand of football with no defensive base will see them plummet further towards the relegation zone.
However, Pardew told the South London Press that he will not abandon his philosophy despite Palace's awful league record in 2016 of five wins from 30.
Palace (along with Stoke), with 54, have also conceded the highest number of Premier League goals this calendar year.
"We need to get the balance right in defending and attacking," Pardew said. "Everybody knows the way I manage Ė I like my teams to be on the front foot and score goals.
"Clean sheets have never been top of my priority, but of course theyíre important. Iím looking for one in the next two or three games Ė it gives us a foundation to win games.
"I want my team to play and entertain. If certain Palace fans focus on that part of our game thatís understandable Ė but Iím not going to change the way I play. I want us to entertain and I thought the Liverpool game when it was poised at 3-2 was unbelievably a great game for anyone watching.
"Our Palace fans should enjoy that we are having a go at Liverpool and not sitting back looking to just stop them. Thatís how I am and thatís how it is."