March 13 2002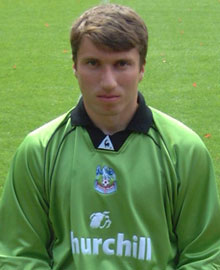 Ade Akinbiyi, Andrejs Rubins, ALEX KOLINKO and Kit Symons have all been called up to represent their countries in coming international games.
A series of friendlies are taking place on March 26 and 27. Hackney-born Akinbiyi will be hoping to win his second cap for Nigeria, when they play Paraguay in at Loftus Road.
He will be hoping to impress to gain a place in the squad for the World Cup in Korea/Japan in the summer.
Rubins and KOLINKO are both likely to start in their game against Luxembourg. But Kit Symons won't be playing for Wales, even though he is in their squad for the Czech Republic game in Cardiff, as he is still suffering from a groin injury.
Gregg Berhalter put in a good performance in the USA's 1-0 win over Ecuador on Monday.