July 4 2002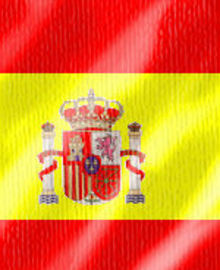 In part two, Fat Boy Not So Slim tells his tale from Palace's trip to Marbella, Spain, last pre-season...
Well, I took over from where you left off as I flew over on the Sunday for the game.
Those of you that know me will know that I am over there all the time as I have an expensive habit of playing golf in nice places. Also, my work takes me there a lot as well.
Well, I received my new replica shirt the day before, so there was me (and my mate of course) sitting with the hoards (approx 30) in our new shirts... the first to be be worn on foreign soil seeing as they had only been "issued" the day before.
FAN asked me if it was the new strip - muppet !
Anyway, watched the game, won etc etc etc.
No beer to be drunk though - very, very bad indeed. Nice little complex with no bar - what the fark is going on. All we had was a vending machine so we sat there drinking Coke and Tango all afternoon.
Simon Jordan did me a huge favour though. I had purchased a ball in the club shop the day before to get signed for my nephew's birthday.
In my rush to get out of the hotel and to the ground, I forgot the ball. I mentioned this to SJ and asked if it would be possible to get a ball signed for me to take back to the UK with me.
No problem at all......
Off he went, back in five minutes and asked me if I would prefer a shirt.
There you go, super...bloody...star if you ask me.
So, a brand spanking new "away" shirt was signed and presented to me by SJ - it was not even on sale at the time.
Good trip, footie, golf, lager and a headache.
What a life !