July 16 2002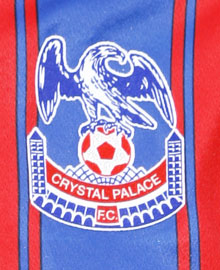 Brian Bason, Alan Birchenall, Ian Edwards, Tony Finnigan, Bill Glazier and Tony Hazell. Where are they now?
Brian Bason (1981-82)
Made his debut under Dario Gradi in 1981 after signing from Plymouth. Didn't make much of an impression at the club, making only 31 appearances before moving on to Reading in August 1982. He also played for Chelsea and Portsmouth.
Bason, 46, is living in the West Country and owns an hotel pub in Truro, Cornwall.
---
Alan Birchenall (1970-72)
Bert Head signed Alan for £100,000 from Chelsea in a deal which saw Bobby Tambling also come to Selhurst Park. He immediately struck up a good partnership with Gerry Queen, scoring 14 goals in 48 appearances. But he was sold just 16 months later to Leicester City as Head tried to shake-up a team losing its form.
He went on to appear for Notts County, Blackburn, Luton and Hereford, having played for Sheffield United before Chelsea.
The 56-year-old is a public relations officer at Leicester and he also runs a pub and ladies footwear import firm.
---
Ian Edwards (1982-83)
Wrexham's Ian Edwards was Alan Mullery's first signing to replace Tommy Langley as target man up front. He was pretty much ineffective and missed a large chunk of the second half of the season through injury.
But he soon became a hero. He returned to the side for the last two matches of the season and scored the goal which kept Palace in Division Two against Burnley on the last day of the season. He had scored seven goals in 25 appearances. Edwards had previously played for West Brom and Chester.
Edwards, 47, moved back to his Wrexham birthplace and owned two milkrounds there for five years. After selling these, he bought an old country house in Criccieth Gwnedd, and converted it into a hotel which he runs today.
---
Tony Finnigan (1985-1988)
Tony was a good friend of Andy Gray and it was Gray who recommended Finnigan to Steve Coppell. Finnigan impressed after a trial and went on to play 113 times for the Eagles, scoring 10 goals. He was a striker, but played in midfield and then as a fullback.
Coppell sold him to Blackburn after bringing in right back John Pemberton. From Blackburn he played for Hull City, Swindon, Brentford, Barnet, Fulham, Enfield, and Falkirk.
Finnigan, 39, is a players' agent with Andy Gray and also Stan Collymore's business partner in a television production company. He's one of Ian Wright's best mates.
---
Bill Glazier (1961-64)
One of the top Palace keepers of all-time, Bill signed from the amateur Torquay United in 1961. Playing 113 times, he moved to Coventry City three years later for £35,000 - a record fee for a goalkeeper. After 346 appearances for Cov, he went to Brentford on a free transfer. He won three England under-23 caps.
The 58-year-old used to own a hotel on Brighton seafront, but moved to Benidorm, Spain, in 1986. He cleans and maintains swimming pools out there.
---
Tony Hazell (1978-79)
Terry Venables brought in defender Tony Hazell as a squad player from Millwall in 1978. Less than a year later he moved to Charlton Athletic after only making just five starts, all in the league.
Tony, 54, lives in Flackwell Heath, working as a BT engineer.
---
If you know the whereabouts of any former players or can provide us with updated information, then let us know by emailing editor@holmesdale.net and we'll add it to the rest