July 18 2002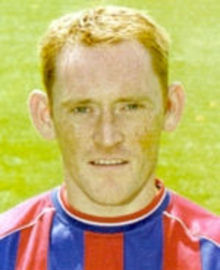 Scottish side Dunfermline will struggle to find the cash to sign David Hopkin from Palace.
Trevor Francis is keen to slash the wage bill at Palace, and as Hopkin is one of the highest earners at the club, he is a likely candidate for the chop.
Dunfermline boss Jimmy Calderwood is keen to purchase a player with Hopkin's experience, even though he has already obtained the services of three new players over the summer months.
Calderwood said: "I spoke to his (Hopkin) agent while we were in Holland and he is a player we could be interested in but there is no way we will go outside our financial structure.
"He has got the experience, the quality and some height so he could help (the squad) but there's nothing happening until he is sorted out with Crystal Palace. I think there are legal matters there."