September 15 2000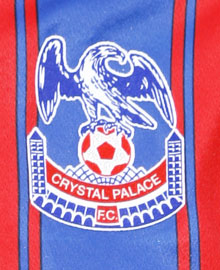 Palace boss Alan Smith is still in search of a striker after signing Paul Kitson on loan yesterday. Sheffield Wednesday's Andy Booth is the next player on Smith's long list of strikers.
Andy Booth has been linked to a whole set of clubs as his club Sheffield Wednesday are coping with a £20 million debt.
Alan Smith is said to have approached Wednesday last weekend but it was rejected by Wednesday boss Paul Jewell.
Team news now. New man Paul Kitson is said to make his debut for the Eagles on Saturday at Norwich. He is likely to replace Leon McKenzie up front.
Smith is still facing injury worries as Simon Rodger, Jamie Smith and Jamie Fullarton aren't recovered yet.