August 13 2002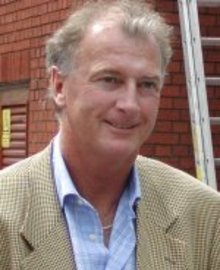 Trevor Francis was sent from the dugout by referee Paul Armstrong for cuffing Alex Kolinko round the ear.
Francis explained during his post match press conference that he didn't take too kindly to substitute goalkeeper Alex Kolinko's reaction to Bradford's goal towards the end of the game.
He said: "I was very disappointed by their goal and when I turned round I saw Kolinko laughing so I cuffed him around the ear.
"It was only a bit of fun and the view was actually better from the stand. I should sit in the stands more often as we scored soon afterwards.
"We found it difficult to create openings against a hard working Bradford side.
"They played 4-4-2 and had good shape although they were not very adventurous. Both their full-backs tucked in and hardly ventured forward."
By half time Francis felt the Palace midfield were losing out to their Bradford counterparts, and introduced Aki Riihilahti into the game, in place of Tommy Black.
"I think the longer the match went on, the better we were," added Francis. "I brought on Aki at half-time because I felt we were second best in midfield.
"We also pushed Granville and Butterfield forward as wing-backs and they both provided some excellent crosses."