August 15 2002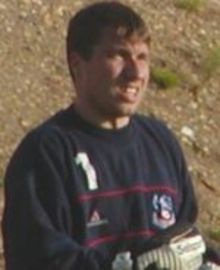 Trevor Francis has been reported to police by goalkeeper Alex Kolinko, after Francis 'cuffed' him around the head for finding Bradford City's goal on Tuesday amusing.
The fourth official notified referee Paul Armstrong about the incident, and sent Francis from the dugout to sit it out in the stands.
A police spokesperson said: "We are investigating an allegation of common assault in connection with an incident at Crystal Palace's ground on Tuesday".
They explained that police would not be formally interviewing anyone but acting as "mediators" between the two sides.
The FA released a statement saying: "Further to an alleged incident during Crystal Palace's home game with Bradford City on Tuesday, the FA have received reports from the referee and fourth official concerning the conduct of Palace manager Trevor Francis.
"Mr Francis is alleged to have assaulted Palace substitute goalkeeper Alex Kolinko. It is understood Kolinko has made a formal complaint to the police on this matter.
"We can now confirm that we are investigating the incident following the officials' reports."
Simon Jordan has played down the incident as a 'storm in a teacup'.
He said: "I had a long convesation with my manager and I'm satisfied with his explanation. It was all a storm in a teacup.
"It's unfortunate when you get busy officials like that because it was something and nothing, and the matter has been dealt with."
This incident could easily mean that Kolinko has played his last game for the club.