September 11 2002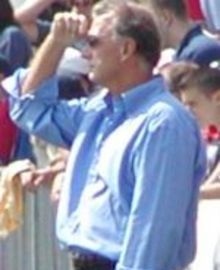 Trevor Francis thinks Palace are moving in the right direction following their 2-1 win over Plymouth in the Worthington Cup last night.
He said: "I think we are really moving in the right direction and we will go into our next league fixture full of confidence.
"Our position in the league table is a false one and we have played well enough to merit a top six place. As soon as we get a few goals we will start to climb the table.
"When you play as well as we did after half-time onwards then you expect to win the match. We passed and crossed very well and the only thing missing was a goal. I kept faith in the players and finally the goal we deserved came."
Francis praised England under-17 international Wayne Routledge who made his first full appearance for the club.
He added: "Wayne has done very well in pre-season and is starting to develop physically.
"His ability and pace were never in question and he was excellent tonight. He was one of a number of players who performed particularly well for us tonight."