September 12 2002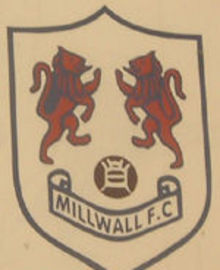 An Eagles' reserve team friendly against Millwall was sensationally abandoned following a 22-man brawl, held at their training ground.
A late tackle on Palace's Robert Smith in the closing stages of the game caused tempers to flare.
Both managers along with the referee and his assistants had to step in and the ref then had to end the game immediately at the Bromley grounds.
Palace and Millwall games are usually high-tempered affairs, even for the academy sides, when local pride is at stake.
It's not so evident at first team level as the Palace team made up of foreigners and/or prima donnas never show the passion of the Millwall team.
Both teams are believed to be dealing with the matter privately and are unlikely to be fined by the FA.
As for the game, Palace beat the Lions 3-1 with goals from Ben Watson, Karem Bashkal, and Teeratap Winnothai.
Palace: Cronin, Togwell (Julius 55), Borrowdale, Smith, Antwi, Frampton, Surey (Dobson 46), Watson, Nabil (Winnothai 54), Rubins, Hay (Heeroo 54).
Last Friday, in another behind closed doors friendly, Palace reserves lost 3-2 to Charlton despite taking a 2-0 lead.
Tommy Black and Robert Smith got the goals.
Palace: Cronin, Togwell, Borrowdale, Smith, Antwi, Frampton, Surey, Watson, Nabil, Black, Routledge