October 6 2002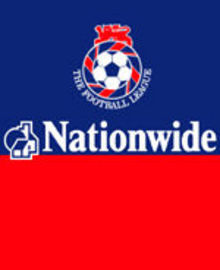 Titsfannyandpalace gives us his views on the Eagles' 1-1 draw away to Stoke at the Britannia Stadium on Saturday...
Well what you've all read in the papers is basically what happened but i'll tell you how I saw it.
After the coach trip up there I was eager to get into what seemed a very nice and tidy ground and our anticipation seemed to pay off early in the first half.
We seemed to pin them back into their own half, made them play deeply. Our first impressions were "these aren't very good, three points definately".
Dele to Dougie and Dougie through the middle into space. On to which pounced Shaun Derry. The white of the goal must have glared into his eyes because I can't think of any other reason he tamely side footed it into the the goalie's hands.
The first real chance should have resulted in the Palace fans behind the goal celebrating, but there was still plenty of time.
Both sets of fans were unhappy with the 'officials' performance throughout and so the game was very much stop-start. Still the Eagles were on top.
A perfect ball from the wing found the unmarked Dougie Freedman. The five-goal striker headed wide from close range and left us wondering why we hadn't wrapped up the game already.
The second half was practically non existant. The thing about Palace is there is never ever movement. Mullins gets a lot of criticism but I blame it on the fact he has nobody running and moving in front of him, and this was the case at the Brittania Stadium.
With no movement we were losing possesion too easily. I remember a few blokes around me saying "we're gonna loose this i know it".
Black, Riihilahti and an unimpressive Gray were all on now. Bullivant seemed the only one interested as Francis remained glued to his seat.
Freedman now has the ball in the middle of the park and hooks it forward for Adebola. I wouldn't assosciate pace with Dele, but his new hidden talent shone through.
After unexpectingly chasing the ball and keeping possesion to the red'n'blue army, Dele blasted a fierce shot into the center of the goal.
"Your going down with the Brighton" was ringing in the ears of us that made the trip up to the midlands.
What seemed a well fought out three points looked like coming our way. Oh how we were wrong. The ball was cut back from the byline for Stoke to smash it into the net.
Disbelief but somehow we knew three points were too good to be true. The journey back left us reflecting on how we should have done this and should have done that, but hey - we've got Brighton in three weeks.