October 11 2002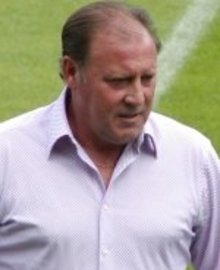 Reserve team boss Dave Swindlehurst has been sacked by Simon Jordan in order to cut the club's costs.
Assistant manager Steve Kember has been demoted to reserve team coach.
Jordan is desperately trying to save money as the club is reportedly losing thousands each week. He warned that players will have to take pay cuts too.
Palace hero Swindlehurst said: "I'm stunned. Only last week I was offered a new contract and I thought I was doing a good job. Then, bang you're out.
"I haven't lost a game all season and we're second in the reserve league with kids coming through into the first team.
"I don't understand it because my wages don't equate to anything near what others are earning at the club."
Palace's scouting network has also been slashed. The collapse of the ITV deal has hit First Division clubs hard and many are on the brink of administration.