October 24 2002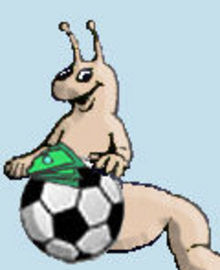 Halfmanhalfslug continues from the disappointing game against Wimbledon with some betting tips for Brighton & Hove Albion on Saturday...
FORM
Not good on either front, as Palace have mustered only one home win, and Brighton only one away win, in six attempts each. Not only that, but neither side scores much either.
But, as we all know to our amusement, Brighton are currently riding an epic losing streak, and as any Palace fan would tell you, it's almost nailed on that they will end that streak against the Eagles.
PICKS
If you really think I'm going to back the inevitable Brighton win, you'd better stop reading now. The bet of the week has to be a Francis special, so I would suggest the following:
Half time draw - £2
Full time draw - £2
H/T and F/T draw - £1
Odds are likely to be (respectively) evens, 12/5, and 4/1. Potential winnings are therefore around £15 for a £5 stake. Good luck... and sing your hearts out for the lads!