October 31 2002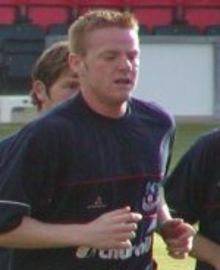 Gareth Williams grabbed a hat-trick in the reserves' 6-1 win away to Wycombe Wanderers.
Like Andy Johnson, it was Williams second succesive treble and Steve Kember's men now move to the top of the Avon Insurance Combination.
Wanderers went in front in the 20th minute with a Matt Warner free-kick from 25 yards.
Eight minutes before the break, Williams equalised when he turned at the edge of the box and scored in the far corner.
Five minutes into the second period, Williams put Palace into the lead from close range.
Gavin Heeroo, Ben Surey and Williams with his hat-trick added to the score, making it 5-1.
And with virtually the last kick of the match, substitute Craig Dobson got number six with a well-struck effort.
Palace:Michopoulos, Hunt, Rubins (Togwell), Antwi, Symons, Borrowdale, Surey, R.Smith (Heeroo), Williams, Black (Dobson), Watson.
Sub not used: Bashkal.