November 11 2002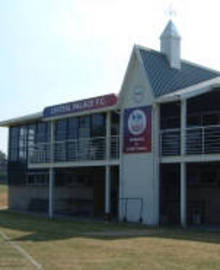 Palace have announced that home reserve matches will be now played at their Beckenham training ground for the rest of the season.
Due to the training ground having no floodlights, the kickoff times are being switched to 2pm.
Palace will attempt to continue their good form in the Avon Insurance Combination League on Wednesday, when they take on Cheltenham Town.
Palace thrashed Cheltenham 7-0 in the Worthington Cup 2nd round earlier in the season.