November 19 2002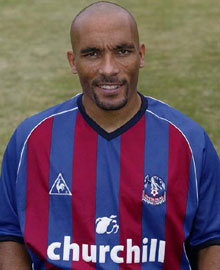 Curtis Fleming has been ruled out of returning to first team action until January 2003, after suffering a setback.
Fleming last played for the first team in October and since then has been suffering from a niggling knee injury.
A trip to a specialist has told him the bad news that he could be facing another six weeks on the sidelines.
This will come as a blow to Trevor Francis, especially as he is short of full-backs for the visit of Grimsby on Saturday.
Jamie Smith is still yet to return to any kind of action since his knee injury earlier in March this year.