October 23 2002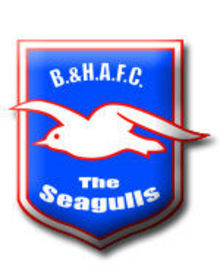 The omens are evil for the long-awaited Seaweed clash. Jamesey includes himself out...
Football violence has always been one of my bugbears. Unlike many young HOL members, I am of an age to have personally experienced all the mindless thuggery of the '70s and '80s, so whether you agree with me or not, I am talking experience not theories.
All the signs that I can see indicate - to use the language of the hooligan - it going off big time at the October Brighton game.
Even normally sane Palace supporters seem prepared for violence and are prepared to retaliate in kind.
My first ever encounter with football violence was at a Brighton away game in the '70s. Our vehicle, a transit van, was stopped and searched by a police roadblock on the Brighton outskirts.
Inside the ground we were pelted with pebbles from the beach and, but for a police escort, would have been attacked on our exit from the away pen in the Goldstone ground.
It was a horrible and unpleasant experience. My only other experiences in a similar vein have been at... need I say it, Millwall, where we were routinely attacked for the ultimate sin of walking out of the away supporters area.
I started off being a football supporter because it was fun. Even when the team's playing badly and losing it can still be fun in a perverse sort of way, especially for those of us old enough to have our happy memories to keep us going (Cup final, Premiership victories, Ian Wright, Malcolm Allison, etc).
So thinking about the Brighton fixture, I foresee a grim scenario of fighting, obscene name calling, jeering, scuffling, rioting at the rail stations and on the streets before and afterwards.
I am not in any way trying to start a campaign to stay away from the game, but merely stating my own view. Is it going to be fun? No. So I'm not going.