September 19 2000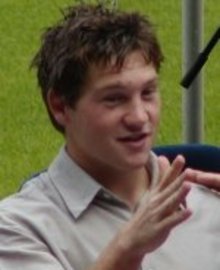 The Eagles gave away a 2-0 lead in their Worthington Cup 2nd round tie to draw 2-2 against Burnley.
Forssell and Black found the net for Palace. Cooke and a late penalty by Payton ensured Burnley a better position for the 2nd leg at Selhurst.
For the fourth time this season Palace missed a penalty. This time it was Fan Zhiyi who missed the spot kick.
The score was 2-1 to Palace at that time. Soon after that Burnley got their penalty which they didn't waste.
A great first half strike by Mikael Forssell and a clever free-kick from Tommy Black just after the break gave Palace a 2-0 lead.
Andy Payton pulled one back for Burnley in the 63rd minute giving his side hope.
New keeper Alex Kolinko made his debut between the sticks for Palace.
Burnley: Michopoulos, Thomas, Briscoe, Cox, Cook (Mellon 33), Cooke, Payton, Branch (Jepson 71), Ball, Mullin (Maylett 51), Davis.
Subs not used: Crichton, Lee.
Palace: Kolinko, Austin, Zhiyi, Mullins, McKenzie, Morrison, Black, Forssell (Gray 69), Linighan, Pollock, Harrison.
Subs not used: Rodger, Harris, Evans, Hankin.