September 26 2000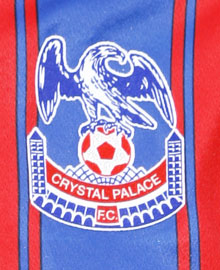 A last-gasp goal by veteran defender Andy Linighan sent Palace through to the Worthington Cup 3rd round on away goals.
The 1-1 draw (after extra time) was enough for the Eagles to progress to the third round.
Burnley went in front at the stroke of half time through an Andy Cooke header from a corner.
It wasn't until the 92nd minute before Palace equalised through substitute Andy Linighan.
He took advantage of a mix-up between Burnley defender Thomas and keeper Michopoulos and side-footed home into an empty net.
With this goal the game went into extra-time. There was no score in extra-time so Palace went through on away goals, having scored twice in the away leg at Turf Moor.
Palace: Kolinko, Austin, Zhiyi, Ruddock, Harrison (Linighan 83), Rodger, Pollock, Mullins (Gray 76), Black, Forssell, Harris (Morrison 60).
Subs not used: Thomson, Carlisle.
Burnley: Mihopoulos, Thomas, Armstrong, Davis, Cox, Little (Cook 81), Ball, Cooke, Mellon, Payton (Jepson 82), Branch (Gray 84).
Subs not used: Crichton, Maylett.
After the game Alan Smith admitted his side still has a lot to learn.
He said: "They don't understand the nuts and bolts of the game. They are not mentally tough enough.
"You don't always get justice and if we hadn't won over the two games it would have been ridiculous. The players have got to learn that what the manager says goes."