November 28 2000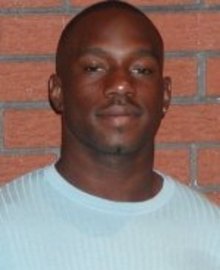 Crystal Palace beat Tranmere on penalties to move into the quarter-final of the Worthington Cup.
What a night to be at Selhurst Park! Although the crowd was a bit on the sparse side (10,000 ish) what a great night we made it.
Those who got there early and bought a programme may have noticed Messrs Fullarton and Digby are no longer in our squad list. Have they been booted out too? On the pitch - Ruddock was back in but with a list of absentees, I saw another rough and tumble game with those cheeky chappies from Merseyside.
Cheeky Chappies my @rse! Dirty Dirty Scousers is what I'd call them. This is the club who is turning shirt pulling into a regular feature of the game. Poor old Dougie got booted out of the league encounter and Clinton and Mikeal Forsell were going to get some of the same.
This was typical dirty play, every trick in the book and the referee did NOTHING. He had not a clue. At one point he was (I'm sure about to send Dean Austin off for a very late challenge on Wayne Allinson and when it was pointed out Allinson was offside - he gave Palace a free kick! YOU DONT KNOW WHAT YOU'RE DOING!
Lets be honest - this was not vintage Palace football in the 1st half. Dean Austin, had a terrible half as in the 8th minute a hashed clearance let in Scott (Millwall reject) Taylor who pulled a great one-handed stop from Kolinko. Another poor peice of defending from Austin later in the half let in Taylor again, but this time Jamie Smith came to the rescue with a wonderful last ditch challenge.
Tranmere in the ascendancy then but seeds of doubt were sown when following a corner from Jason Koumas,(which went nowhere) Wayne Allinson then berated him for this which looked akin to the Blackburn punch up a few years ago. Thank God half time came around.
If the 1st half was all Tranmere, the second was all Palace. Palace started on fire and continually peppered the Tranmere goal with efforts. One notable one from Fan from a corner whizzed by the post but had it been the other side Myhre would not have seen it. Then came a great move from Thomson who passed to Forsell, his trickery set up Morrison who set up Thomson for a pole driver which Myhre beat away.
Ten minutes later following a corner from Tommy Black a Forsell header was brilliantly saved by Mhyre on the line. It was not all Palace and Tranmere had a chance to score but Taylor shot straight at Kolinko - who caught well. His catching and overall improvement in this match was most evident. Sadly, and rather predictably as well this match went to extra time, as bar some moments, this was a dire game of football.
Extra time began and tired legs and more tired passes ran the clock down. Tranmere so easily could have won this match had Kolinko not tipped a rising Henry shot over the bar and in the last minute Andy Parkinson got free and sent a pass to the unmarked Jason Koumas at the far post and from two yards he put it wide with Kolinko scrabbling for thin air and the goal at his mercy.
That let off then, so on to penalties and I'm sure there were those among us who was dreading this moment as Palace - missed enough Penalties already this season to fill one shoot out relying on this method to progress. COME ON YOU EAGLES! With the toss won, Austin, who had grown in stature thoughout this game, took the captain's penalty - 1-0. WE'RE ON OUR WAY!
Koumas 1 - 1 Kolinko no chance.
Carlisle 2 -1
Henry - SAVED BY KOLINKO - The Holmesdale goes mad!!!!! BRING ON UTD!!!!!
Mullins - SAVED - OH NO!!
Hill - 2 -2.
Black - 3- 2.
Roberts 3 - 3
Ruddock - unstoppable 4 - 3.
Flynn - 4 - 4.
Sudden death and there has not been a night like this for sometime. There was emotion at Blackburn last season, but for tension nothing like this - Wolves 1997 possibly...
Martin 5- 4!!!! Andy Martin's first goal for Palace at Selhurst and how he loved that one!!!!!
Rideout - 5- 5. As we were then...
Forsell - takes a long run up... SAVED!!!. Poor Mikeal he looked Crestfallen....
Its down to Alex against Allen... SAVED Crap penalty anyway but who cares!! WE ARE BACK IN IT!!
Up steps Steven Kabba, lively useful ... 6- 5!!!!! and what a way to celebrate your first goal for Palace. (Reminds me of a young Ian Wright N'est pas?)
Up comes Ruben Hazell, Donkey extraordinaire who has had a poor game and is basically, crap. OVER THE BAR AND PALACE ARE THOUGH!!!!
The ground erupts and the dirty, cheating Scousers got what they deserved - absolutely nothing!!!!!! As they headed off to nick the bus home, we were left to celebrate a victory of blood and guts courage. However, against Sunderland it will be another propostion entirely. But at Selhurst, with the magic... who knows....
MOM: FAN ZHIYI - WORKED TIRELESSLY RIGHT UP UNTIL HE COULDN'T ANYMORE AND WAS SUBBED, I WILL NOT FORGER THAT BACKHEEL TO SMITH FOR SOMETIME.
Chant of the Match : so many here but, You'll never get a job always is great, Holmesdale did an entire rendition of Glad All Over which was brilliant...
Palace: Kolinko, Smith, Austin, Zhiyi (Martin 116), Ruddock, Mullins, C. Morrison (Kabba 105), Black, Thomson (Carlisle 101), Forssell, Harrison.
Subs not used: Frampton, Gregg.
Tranmere: Myhre, Roberts, Allison (Henry 120), Hill, S. Taylor (Parkinson 90), Hazell, Allen, Koumas, Hinds, Rideout, Flynn.
Subs not used: Yates, Murphy, Hume.